Vera Salt
Regular price
Sale price
$20.00 USD
Unit price
per
Sale
Sold out
FREE SHIPPING ON ORDERS OVER $50
Vera Salt's Fine Pure Natural Spring Salt can be used for general cooking, baking, soups, stews, adrenal cocktails, and more!
Third-party tested for microplastics and heavy metals, including: Aluminum (Al), Arsenic (As), Cadmium (Cd), Lead (Pb), and Mercury (Hg).
Our high purity white salt crystals are composed of minerals including:
Potassium (K): 294ppm
Magnesium (Mg): 382ppm
Calcium (Ca): 1,034ppm
Sourced from an ancient spring in Spain.
Harvested by hand via traditional methods, not subject to any processing or bleaching.
100% plastic-free packaging made of cardboard and an inner bag made of biodegradable, compostable potato starch. As a result, the salt never comes in contact with plastic.
Storage conditions: After opening, store in a cool, dry place. There may be some clumps as we do not use any additives, preservatives, or anti-clumping agents.
For wholesale and bulk order pricing email us at info@verasalt.co
Share
View full details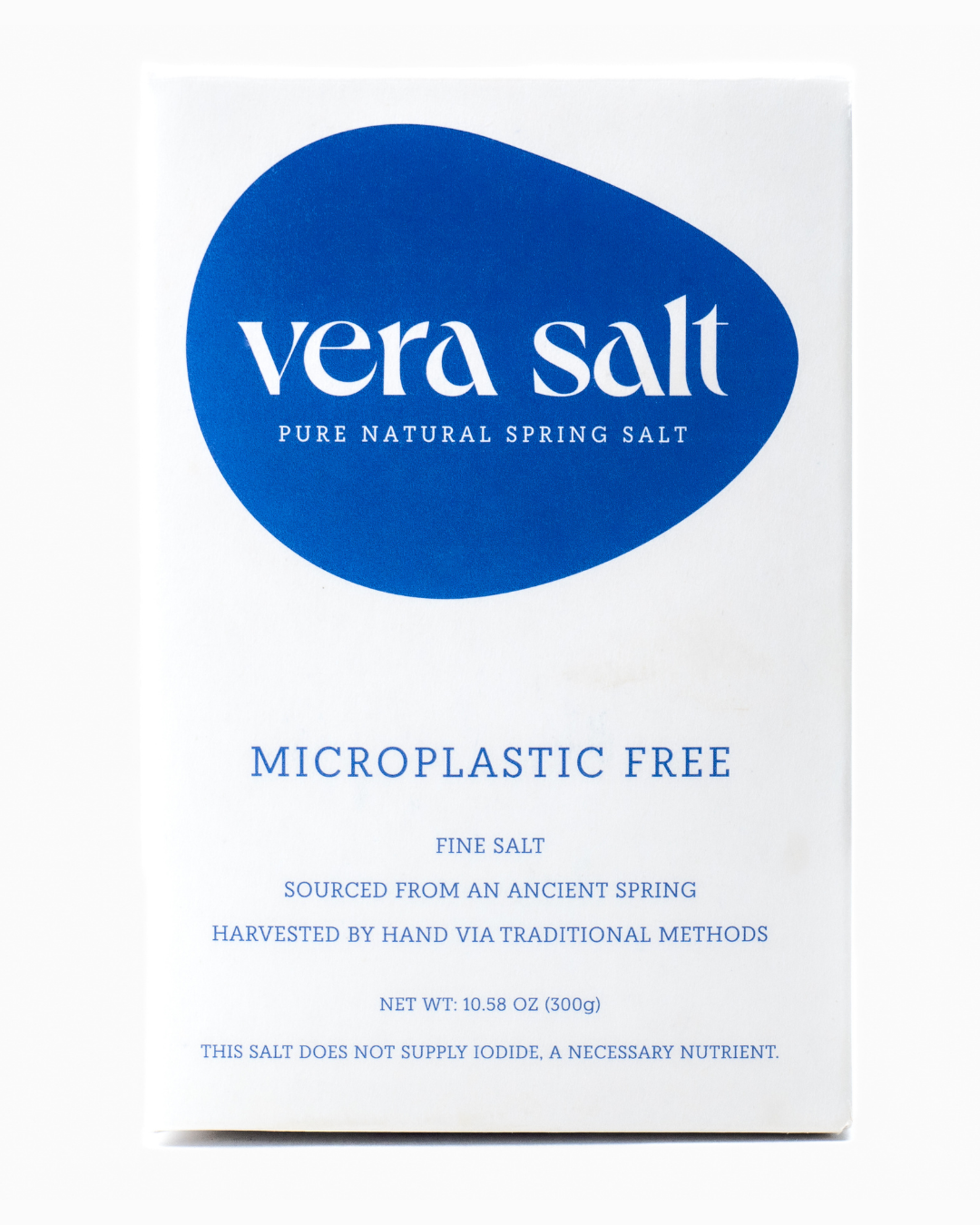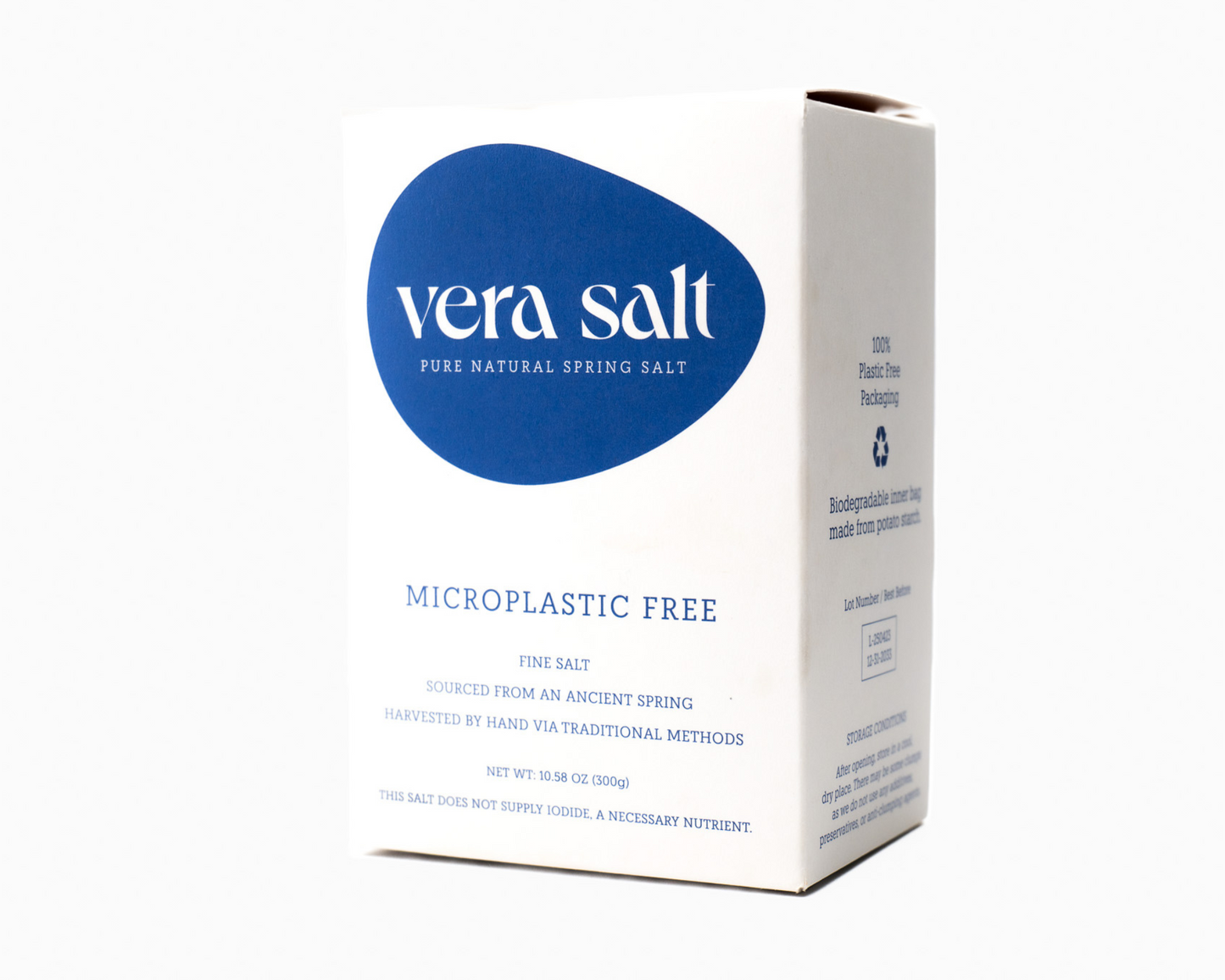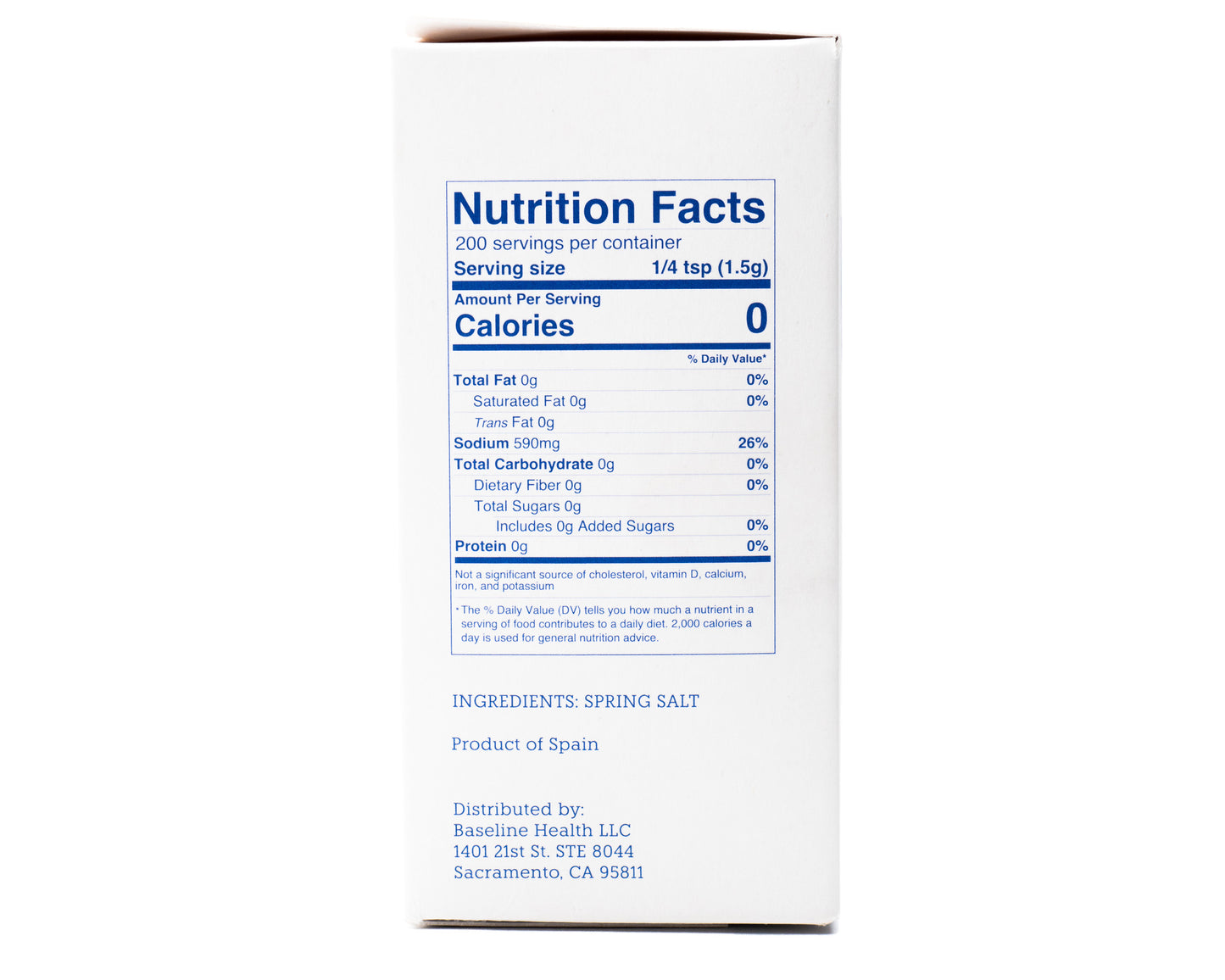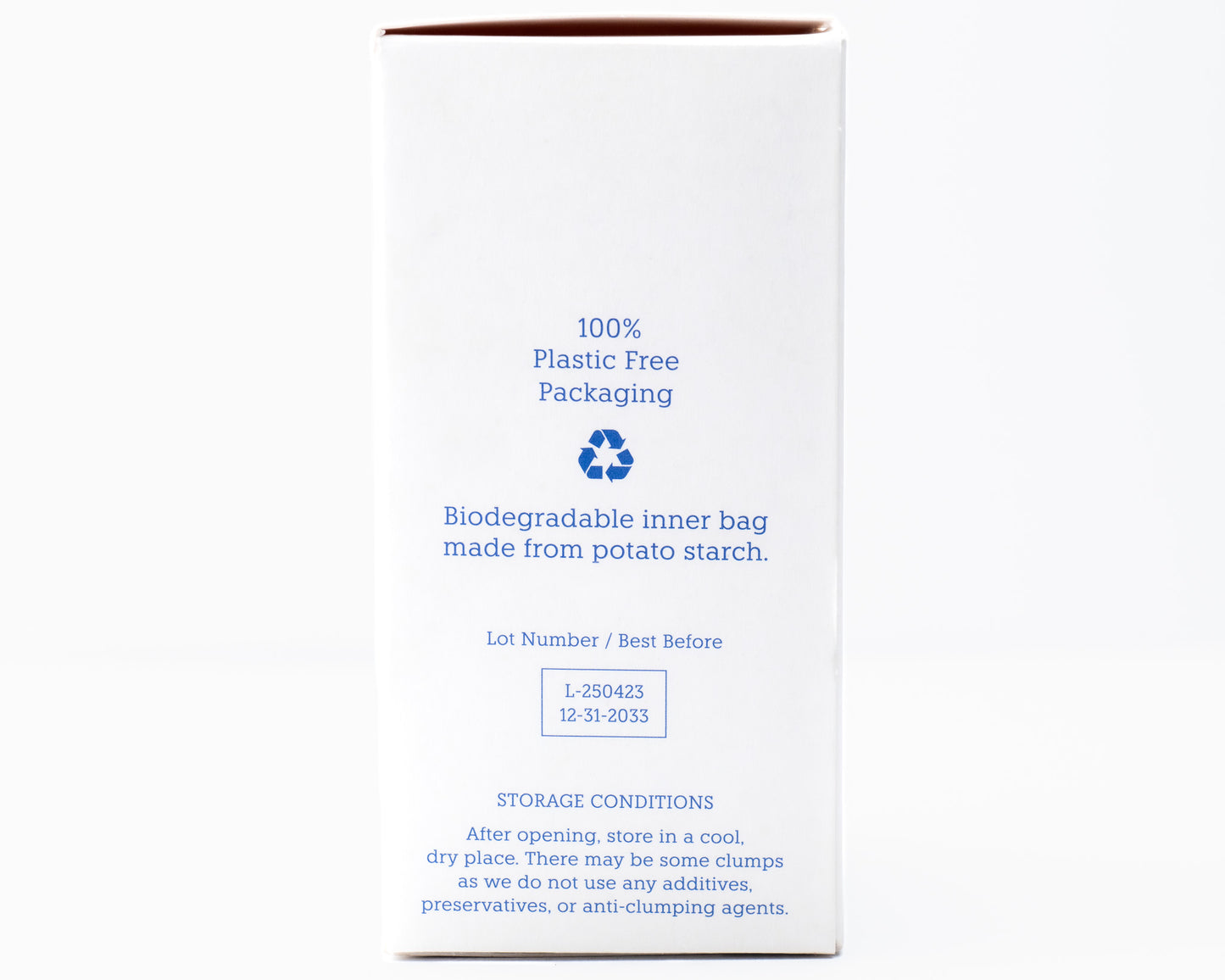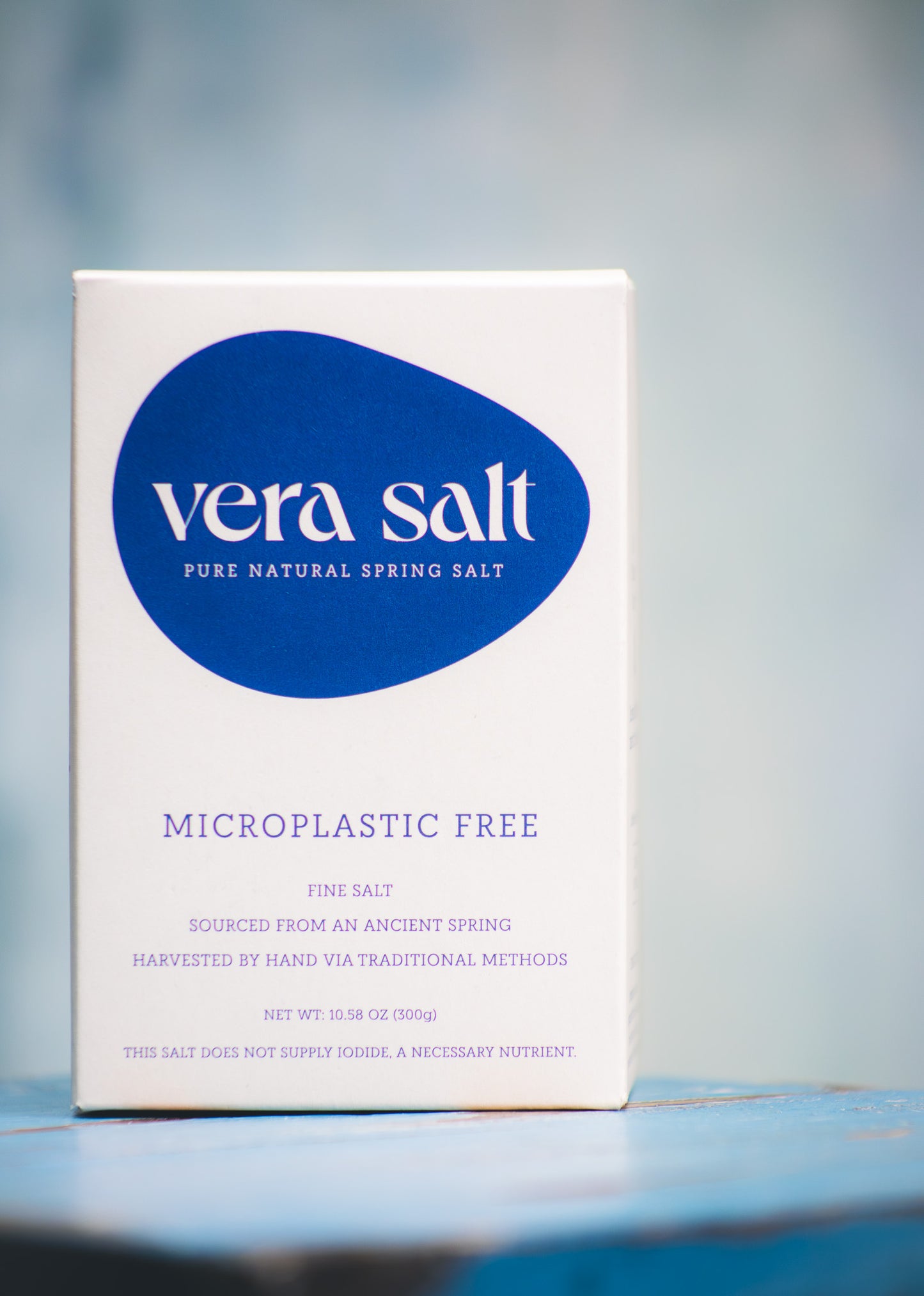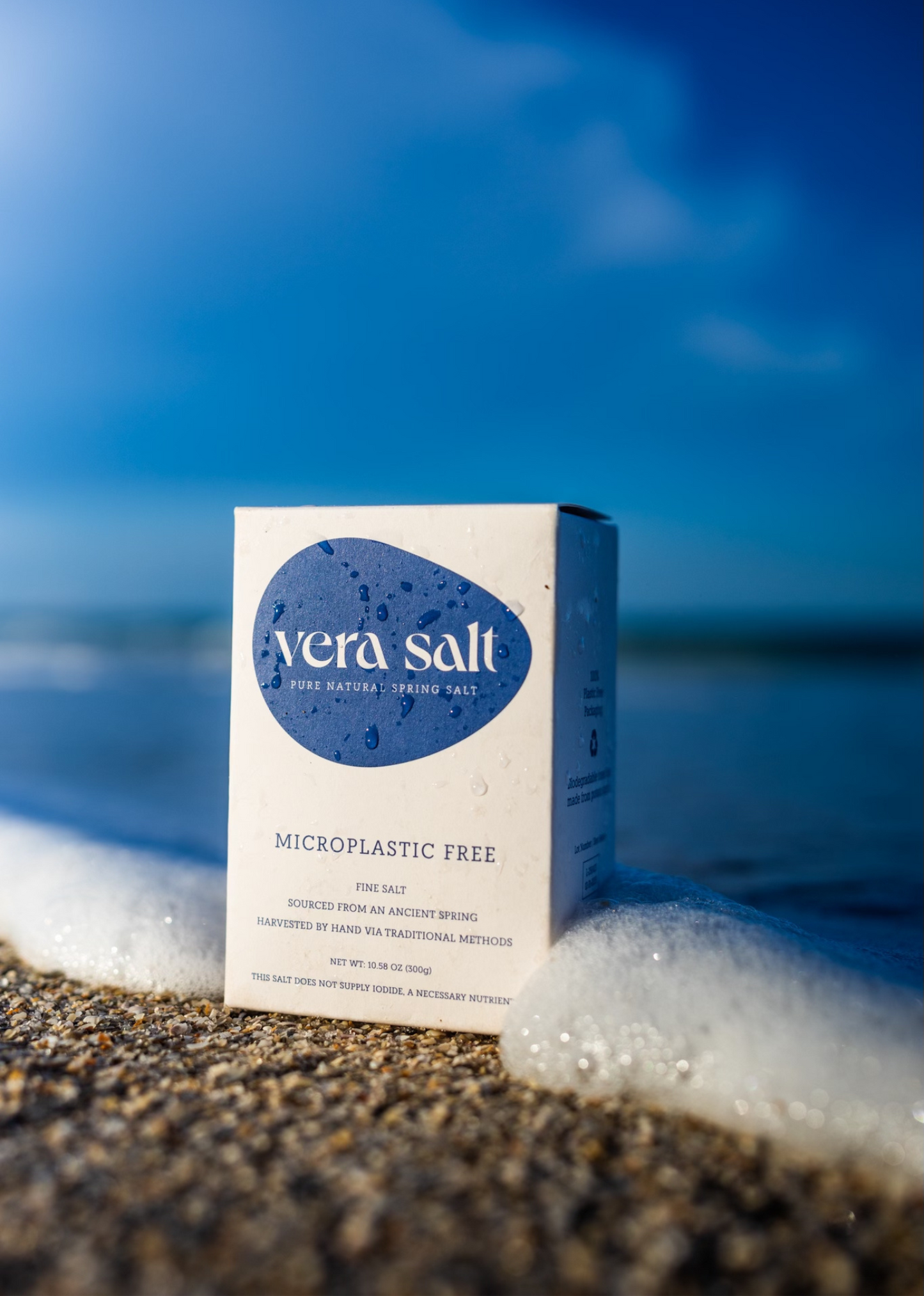 Old World Salt
Vera does it right by sourcing from a traditionally harvested spring in Spain. You can taste the quality and the care that went into the harvest. Step back into the old world when salt was valued as one of the most valuable commodities.
Likewise, Vera is a company you can trust. They post their 3rd party tested lab results and they absolutely blow the competition out of the water.
Always remember that you get what you pay for - and salt is no different. Let's bring back cherishing this incredible resource.
Best salt ever
100% best salt in the world. I love this brand
World's Best Salt
This is the highest quality, microplastic-free salt one can find - thanks Vera Salt!
Only salt I use now
After using my first 300g of this salt, I ordered 900g. It's got a pure taste, I feel good about eating it, it doesn't clump together (I do live in a dry climate). I like the peace of mind knowing that I'm not consuming microplastics.
Mmmmm delicious
This salt tasty as hell, pure electricity. this salt hit like crack cocaine. Shit is so pure God bless whoever made this salt 🙏🏽❤️